Writing goals–success in mind.
Align your focus and hone in on your achievements by setting writing goals.
Now you can have your goals in clear sight, track your progress, and stay on top of your word count, deadlines and session milestones.
Like a detailed writing schedule? Plan with the calendar; add pre-determined days off, and Papyrus Author will calculate daily goals for you automatically based on your deadline and remaining words or pages.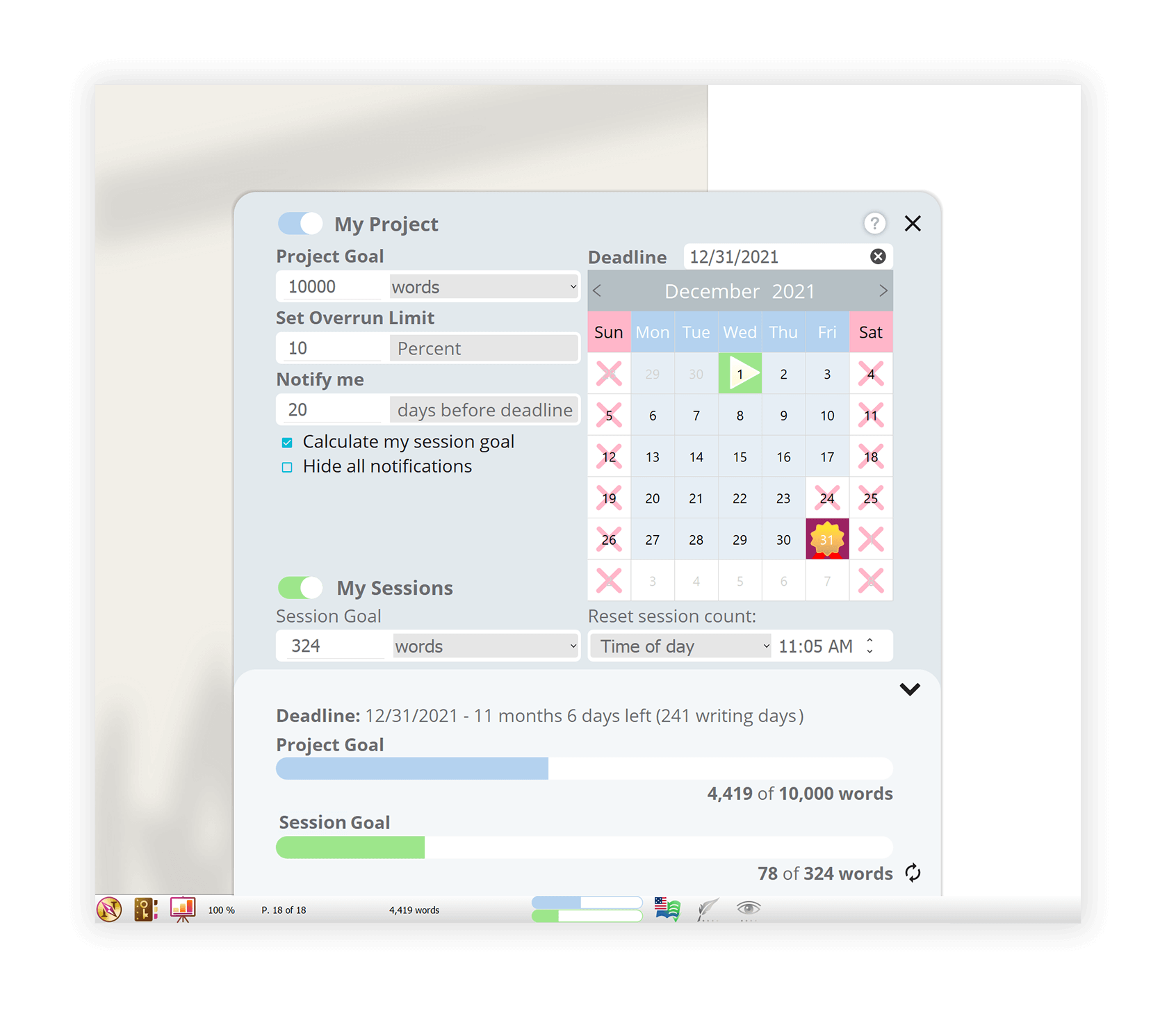 How awesome is it to accomplish a big chunk of writing? Papyrus Author celebrates your achievement with a notification once you met your daily goal or even finished your project.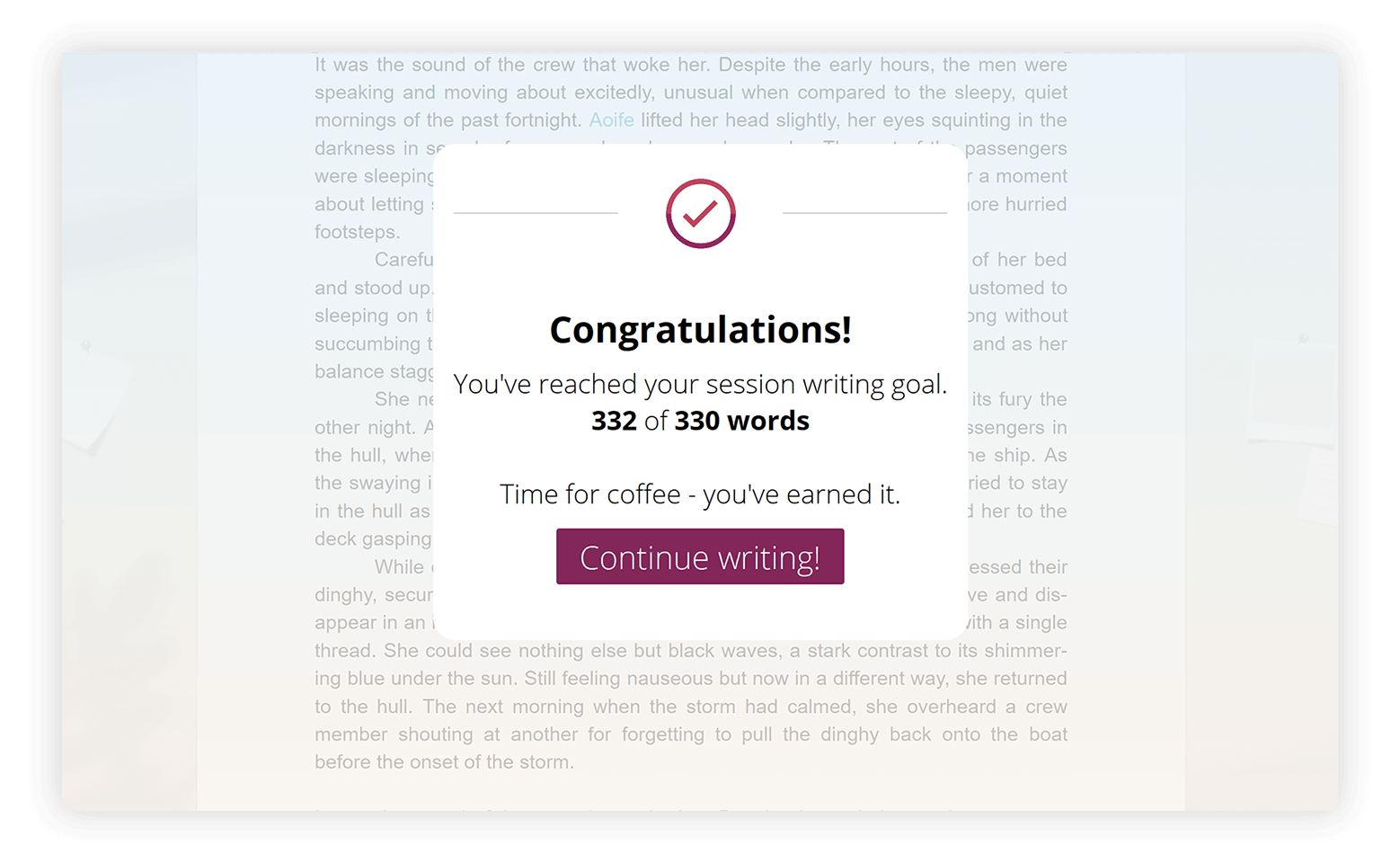 ... And much more.
A lot more happened behind the scenes.

New, unsaved documents are automatically saved–you will never have to worry about losing your valuable work again. In addition, all images associated with your project will now be saved in a sub-folder of your project, so nothing is lost during copying. All backup copies are now internally time-stamped, ensuring they will sync better with your Cloud Storage.
What will you try out first?
• Revolutionized Character Sheets
• Improved autocorrection
• Beautiful sticky notes and Pinboard backgrounds
• Style Statistics
• Thinkboards with themed templates
• Writing goals for sessions and projects